COVID-19 AND YOUR INVESTMENTS: THE GROUNDFLOOR DIFFERENCE
An Investor Letter From CEO Brian Dally
April 6, 2020
Dear Valued Investors,
I wanted to take a moment to reach out to all of you personally and reaffirm our commitment to you in protecting your investments on our platform. Markets are moving fast, but we believe GROUNDFLOOR is strategically positioned to deliver unique value for you, especially in these uncertain times. We were built for this.
GROUNDFLOOR Repaid $10.5 Million in March
GROUNDFLOOR empowers investors to create their own portfolio of direct investments in individual real estate projects based on their own risk criteria. As these projects complete and are repaid, so are our investors. In March alone, we're pleased to report that GROUNDFLOOR distributed over $10,500,000 in repayments. We designed GROUNDFLOOR to give you control over where and how your money is invested. You get liquidity on an individual project basis, and no one can take that away from you.
eREITs Suspend Redemptions
Unfortunately, this isn't the case with investments in funds such as eREITs. As you may have heard, this week one of these platforms announced that they would indefinitely suspend all processing and fulfillment of redemption requests for most of their eREITs and eFunds. Many investors were shocked to learn that the fund manager has the right to deny not only future redemptions, but also up to four months of previously pending redemption requests!
The manager communicated that "this type of suspension was an eventuality that comes with the territory of investing in real estate" (emphasis ours) and that they will force investors to "forgo individual liquidity in order to maintain shared stability within the portfolio." When it mattered most, these investments were not as liquid as many had believed. Individual liberty must be sacrificed, they say, for the good of the whole.
Market Disruptions In Liquidity
eREIT investors are not alone. We continue to hear of institutional capital providers who are pulling back as they suffer from market power being exerted over them by their suppliers, or seek to exert market power over the lenders or investors they supply. The result: A threat of constricted liquidity that could delay real estate development and purchases. But it doesn't have to be that way.
What You Can Expect From GROUNDFLOOR
GROUNDFLOOR is an important counterweight to these forces. We believe that individual investors armed with full sovereignty over decision making are just the antidote markets like this need. Down with intermediaries who would wrest that control from you! Together, we can keep the value chain of real estate finance moving forward on fair terms for all. Our real estate portfolio remains strong, and we have a substantial pool of SEC-qualified loans that we can continue to make available on our platform for the foreseeable future. The more our investors fund, the more we can step in to provide entrepreneurs with the funding they need to keep their businesses, and our economy, moving.
As we communicated in our email a few weeks ago, in the short term you should anticipate potential delays in the completion of projects underlying our loans, and therefore for a larger number of repayments than usual. But even in a prolonged downturn with extended terms, we still believe our LROs provide an attractive return with a high degree of liquidity and relatively low volatility - especially compared to the performance of other financial markets and asset classes during this period. And without giving up the freedom to decide for yourself whether and in what to invest.
We know this is an uncertain time. While no one is quite sure what may lie ahead, the entire GROUNDFLOOR team stands firm in protecting your financial interests, and remains optimistic about the future as we weather this storm together.
Thank you for continuing to invest with us.
Sincerely,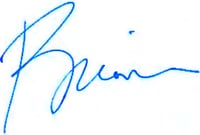 Brian Dally
GROUNDFLOOR
Co-Founder and CEO